Here at Earth Right Mid-Atlantic, our team is focused on giving you the best experience possible, and that starts with honesty, education, and realistic expectations. We are based out of Lynchburg, VA and service folks all over Virginia, from the coast to the hills. Our mission is that through honest and transparent conversations, we make energy efficiency improvements and solar solutions simple and affordable so that you and others can reap the benefits of smarter cleaner energy.
At Earth Right Mid-Atlantic we believe that honest works reaps honest rewards, and that is why the education and transparent information is a key part to our process. The solar industry is growing fast as people recognize the value of solar, and unfortunately this has attracted some companies looking to make a quick buck. They operate off misinformation or lack of information in order to sell systems that are not accurately sized or reasonably priced. That method is not sustainable and frankly not right. We believe in working with you on customizing packages to exactly what you need; not more and not less. We want you to be informed, do your research, and find what is right for you and your home. We don't want you to just buy an energy efficiency or solar package for your home, we want you to be a part of a growing community that is both saving the planet and saving money by cutting energy waste.
Whether through donations, sponsorships, or volunteering we believe in giving back and investing in our local communities. We are proud to have had the opportunity to take part in various events and/or be in direct partnership with the following organizations and companies.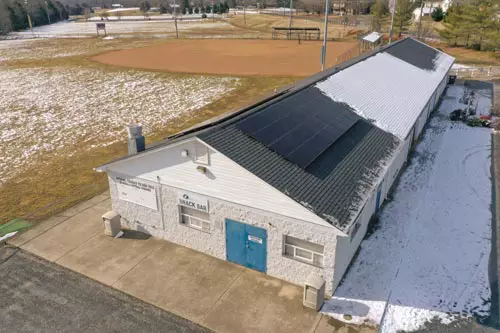 We partnered with the Forest Youth Athletic Association (FYAA) to put solar on their facility to assist in their mission of having a place for our youth to have an athletic outlet.